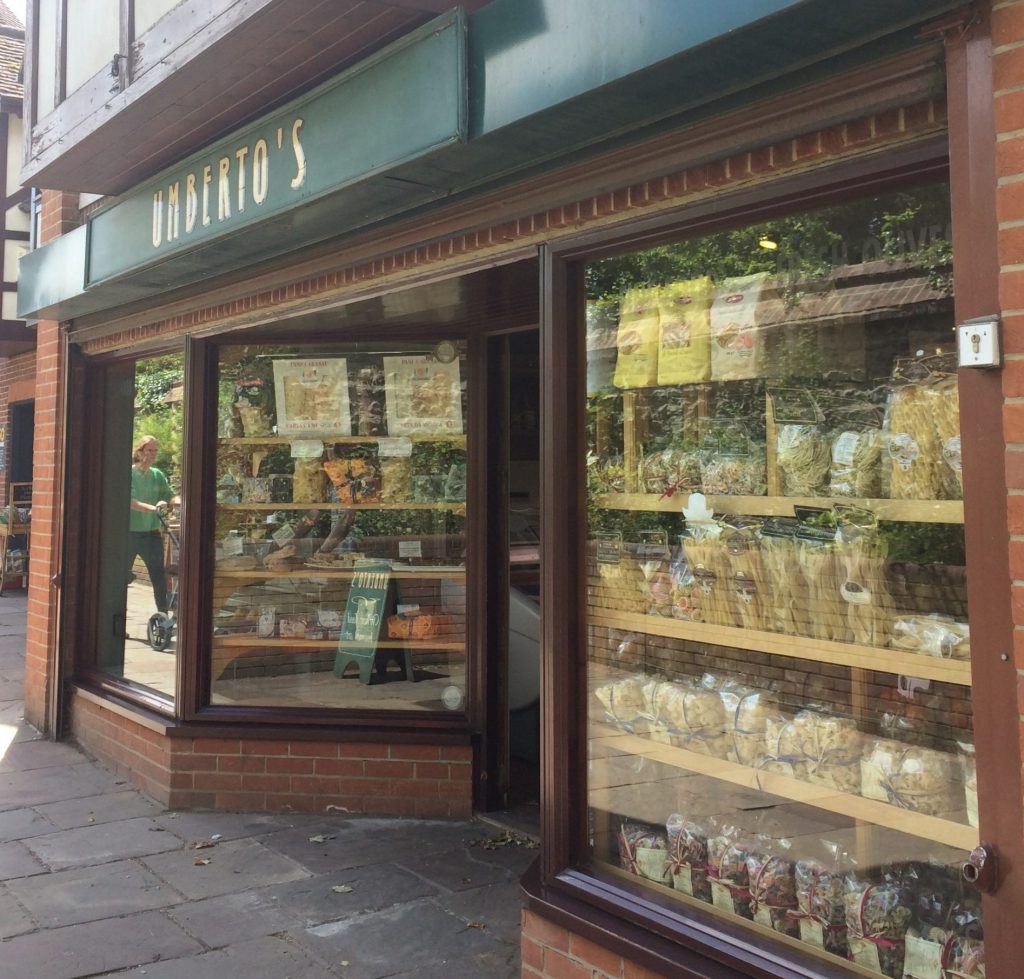 Umberto's
9 Greyhound Walk, Thame, OX9 3DY
Pop in for a free taste of Italy
throughout the day
Umberto Della Valle, the owner of Umberto's, which you can find in Greyhound Walk, Thame, has a love and passion for Italian food and wine. He launched Umberto's in 1997 because at that time there was nothing available that was like real Italian food. He made it his mission to educate people that Italian food consists of so much more than spaghetti and penne – today he stocks 100s of shapes of pasta that are not available anywhere else, alongside a shop full of Italian produce.
When he first came to England Umberto visited Selfridges food hall, and decided that he wanted to create a similar experience but outside of London. People often call Umbertos a 'delicatessen' but it is not – it is a food and wine specialist that stocks purely Italian products. They sell freshly made food using ingredients imported from Italy alongside wine, meats, pasta, vinegars, olives, chocolates and more. He will not compromise on quality, regardless of the price, and the shop has become known for this. The business has regularly won awards for being the Best Italian Food shop in the UK.
When he was starting his businesses Umberto wanted to base himself somewhere that people would understand that quality doesn't come cheap, and catch the vision of what he was trying to achieve. He opened when Greyhound Walk was just built and has never looked back, developing a loyal customer base in Thame and the surrounding areas.