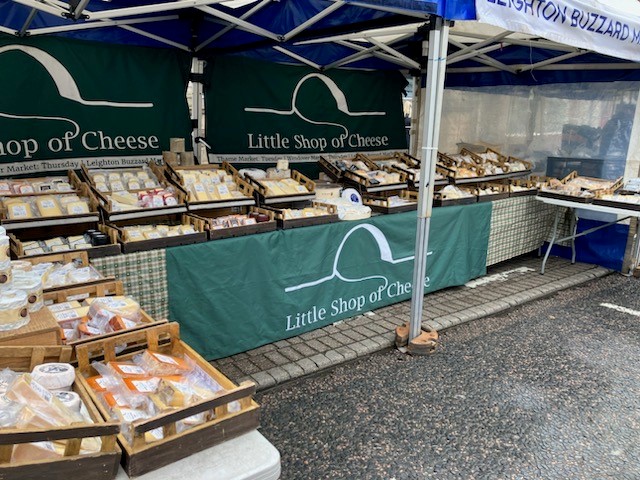 Little Shop of Cheese
Find them in Montesson Square – Number 2 on the Event Map
A small independent cheese supplier who attends Thame market every Tuesday –
stocking lots of small independent producers, including
several from Oxfordshire
Little Shop of Cheese was established in 2011 by Nicola Parker. Nicola had been previously working as a nurse and decided a career change was due and set up a little market stall selling cheese. Customers have been a wonderful support during the years and have enabled the business to grow by sharing their own knowledge about different cheeses from Britain and around the world. They stock lots of small independent producers that they know well, including several from Oxfordshire.
Nicola has been trading at Thame market, every Tuesday for nearly 10 years. They have a broad range of cheeses, including over 20 small independent cheese makers from the UK. Although the business has now expanded, including wholesale and internet customers, the markets are a precious part of community life, and they are very proud to be part of regular weekly markets. They take pleasure in being a small business and knowing their customers and suppliers really well – but best of all they obviously believe that cheese is absolutely delicious and on quiet days like to eat as much stock as they feel like.
Little Shop of Cheese are delighted to be part of Taste of Thame, and hope that customers will have some fun tasting and trying out new cheeses and having a bit of a chat.