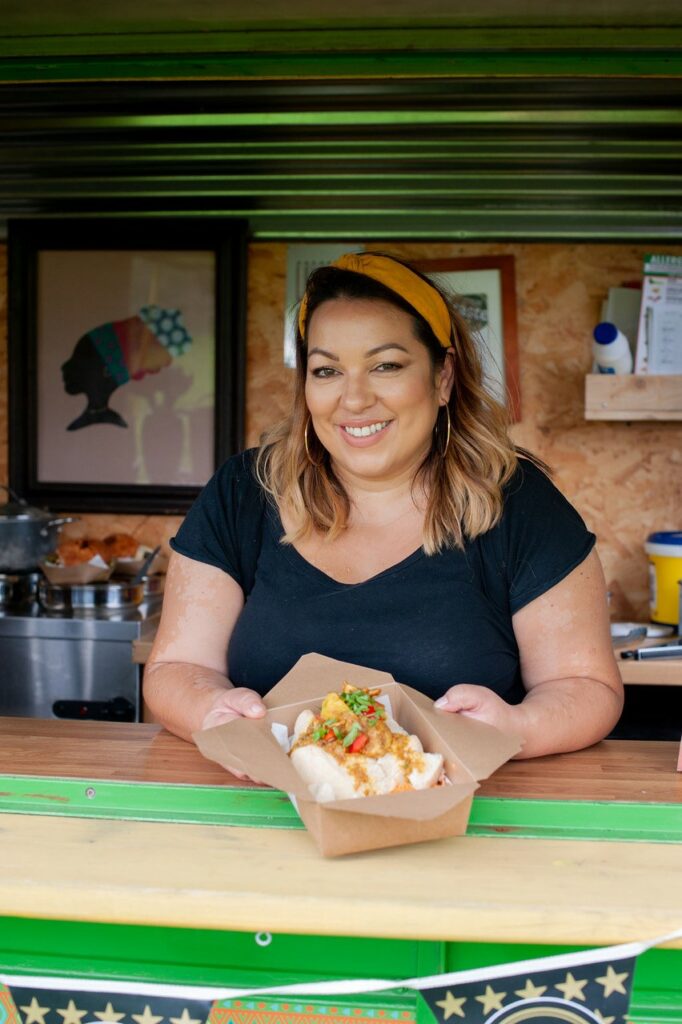 Bokkie
In the Street food market around the town hall
South African food: a blend of European, Asian and African cultures – aromatic spices, heartiness, and rich warming flavours
Bokkie started as a Street Food business back in 2017 out of Claire Alderton's passion for food and cooking. With over 20 years experience in event planning and hospitality, she wanted to create food that would not only excite people's palates, but be unique in its offering and suitable for any occasion. Whether that be at a market or food event like Taste of Thame (or at our growing regular Street Food events), or to watch people joyously devouring the food with fun and laughter at a wedding or an event.
She is passionate about provenance and quality local produce. Using local producers, artisans and suppliers where she can to ensure that quality, flavour and detail comes through in each dish.
Offering something unique was important, she wanted people to experience something new and something that wasn't readily available. Coming from South Africa, Claire looked at the food she ate when she was was growing up, and what her Grandmother (Gamma), Mother and Aunties would make. Then, she started to refine them using artisan breads, local produce and creating a fusion.
South African cuisine is steeped in a long and complex history. It is a blend of European, Asian and African cultures, and traditions. The aromatic spicy flavours of the Indian and Portuguese. Rich light French cuisine, the sweet and spicy flavours of Malaysian food with hearty comfort food from the German and Dutch, combined with African flavours is simply a culinary delight that she couldn't ignore.
It was also important that the name of her business reflected the love, care and attention that goes into the food whatever the occasion. Bokkie is a term of endearment and means my love, my dear and fits very nicely with what they provide – and that's Food from the heart.