ten mile menu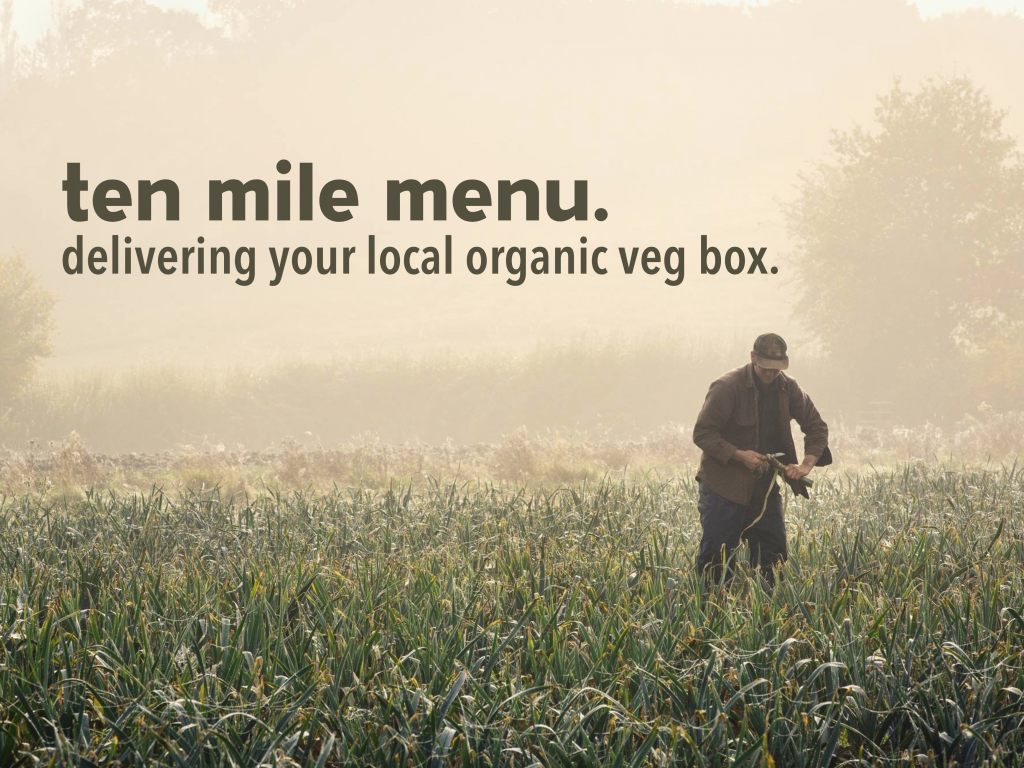 ten mile menu works in partnership with Sandy Lane Farm to bring you locally grown organic veg boxes, delivered directly to your door. We set up the business in 2013 to make buying quality local produce on a regular basis convenient and affordable – we're delighted to have built up such a loyal local customer base since then.
The farm is just a few miles from Thame and grows a wide and exciting selection of organic veg that is often unavailable in supermarkets. Delivery is free and there is no obligation to shop every week. We use very little plastic, and will collect and reuse veg boxes more than ten times.
Customers order online before midnight on a Tuesday and have their shop delivered on a Thursday or Friday. We also sell super-fresh organic eggs from the farm, traditional sourdough and locally reared, native breed meats.
We strongly believe that eating quality and seasonal local produce, is not only brilliant for the environment and local economy, but tastes much better too. If you're tempted you can try your first box half-price, no obligations, no strings, just lovely local veg!
ten mile menu are Taste of Thame's Town Hall Sponsor