Fran Momen Copywriting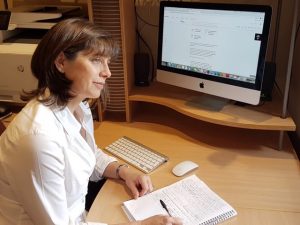 Even during her spell in accounting, language and writing remained keen interests. So it is no surprise really that Fran Momen's current work brings together creative writing skills and commercial acumen. Her favourite challenges are opportunities to research and distil information that is specialised, complicated, dry – or frankly turgid – and transform it into an easily digestible, engaging news item.
As a freelancer, she works on various projects with a range of clients, including creating content marketing pieces for FCM Travel Solutions UK and Chilterns Conservation board. She also continues to write for Vale Life magazine, a monthly column which aims to entertain as well as inform local people.
Fran has lived locally for over 20 years and volunteers her services to local community causes – including Taste of Thame – on a regular basis. This helps her keep up-to-date with local news and businesses around Thame, Aylesbury Vale and the Chilterns.
If you would like to raise your promotional material to the next level with compelling content that engages your customers, why not contact Fran Momen to discuss how she might be able to assist? Let her help inform and persuade your customers with messages that matter, so that you can focus wholly on your core business, without the distraction of creating content. Please contact her for further details about: Marketing Material, Article Writing and Web Content including blogs, e-newsletters, case studies and white papers.
Email: momen.fran@yahoo.com
Fran Momen is Taste of Thame's Copywriting Sponsor