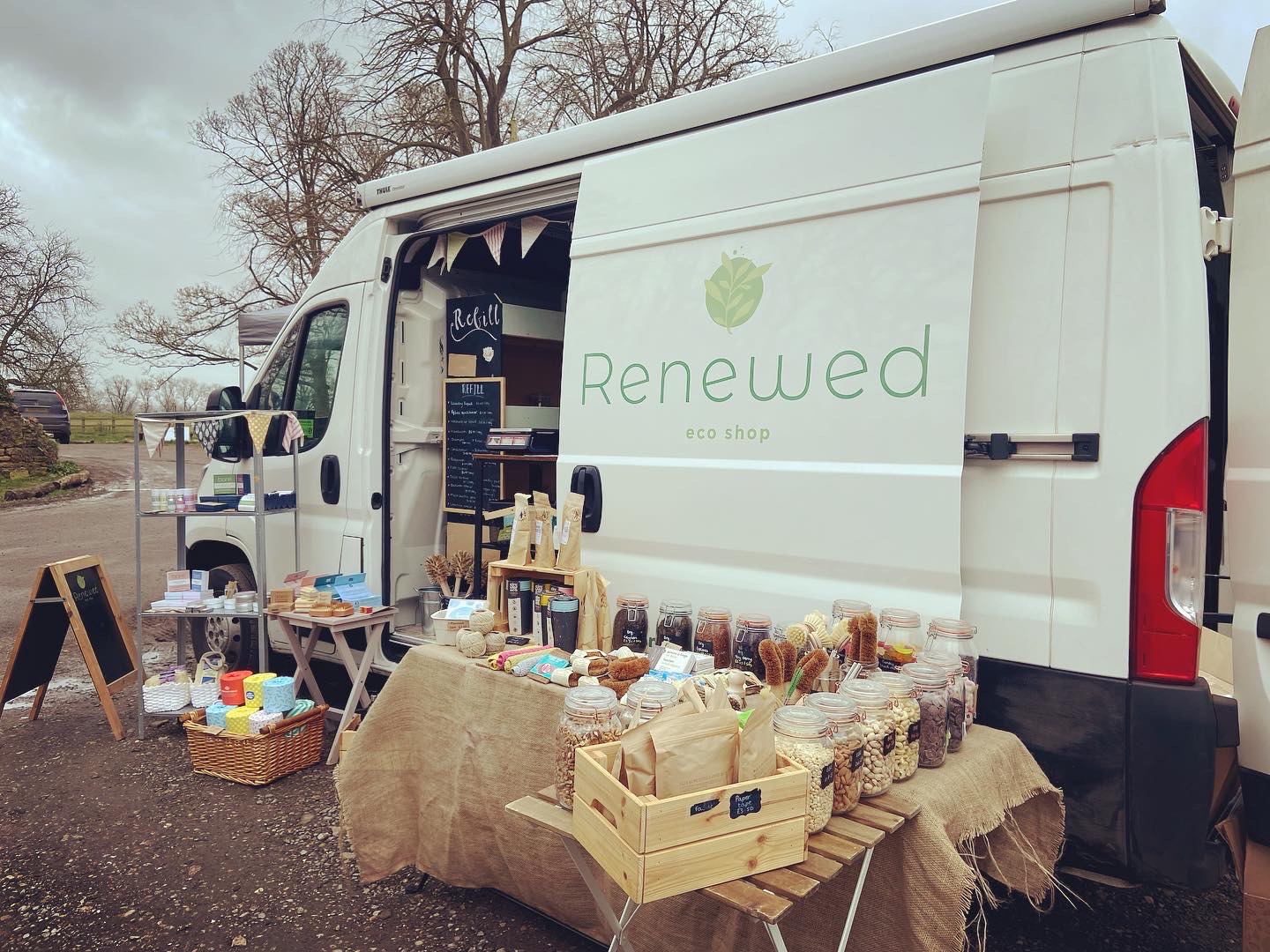 Renewed Eco Shop
Renewed Eco Shop will be set up outside Thame
Town Hall venue (number 11 on the Event Map). 
This refill eco shop offers packaging-free refills of organic dried foods and more. 
Visit them before popping upstairs to learn about more ways you can reduce your food carbon footprint
Renewed Eco Shop has been trading since August 2020, starting out with a small storage unit in Long Crendon offering over-the-stable-door refills during the pandemic as well as deliveries. They have steadily grown over the last 2-3 years to now attending several local markets – including Thame's weekly market on a Tuesday – as well as opening a shop in Long Crendon in September 2022.
Renewed is about Changing the way we shop for a renewed and sustainable planet. It is a refill eco shop offering packaging-free refills of organic dried foods, ethically sourced and sustainably grown. Renewed stocks refills of dried foods, such as Cereals, Pulses, grains & pastas, Nuts and seeds, Dried fruits, Loose leaf tea, It also stocks refills of  locally roasted coffee, household cleaning liquids, toiletries as well as many other sustainable, eco-friendly products!
You can order online for home delivery, visit the shop in Long Crendon!