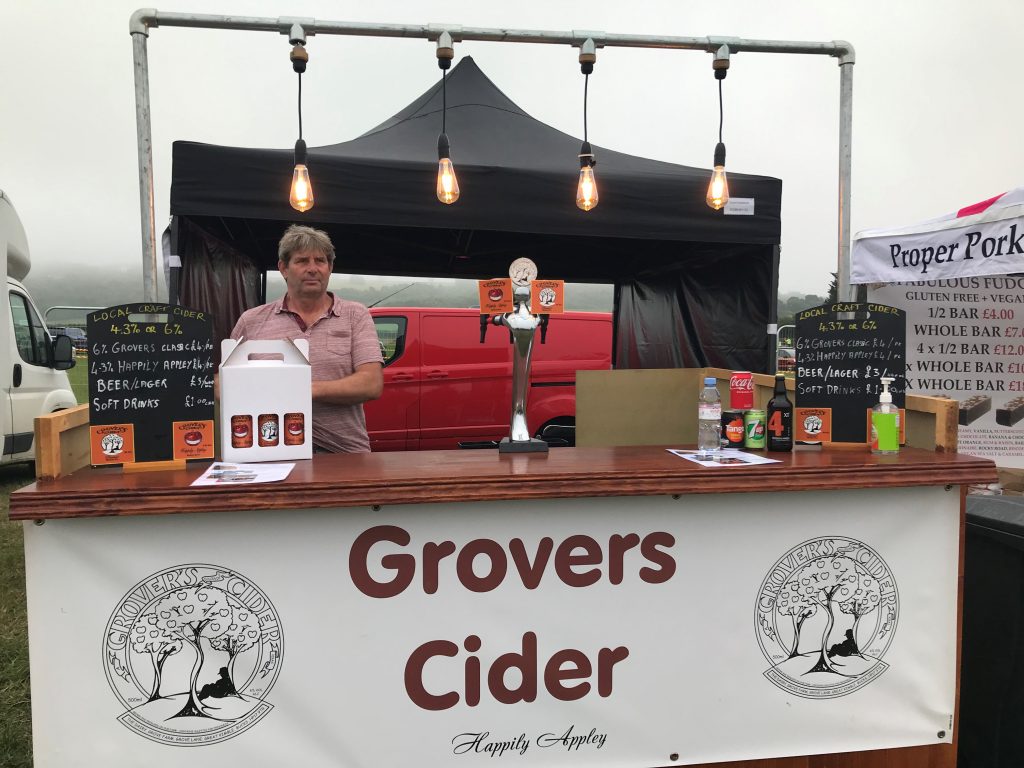 Grovers Cider
In the Street food market around the town hall
Serving up their delicious, master Crafted Cider made in the traditional way from English Cider Apples
Steve Davies has been making cider for over 20 years and decided to turn a hobby into a business when his family bought an old barn to convert which came with several acres of land which he had no immediate use for. Grovers Cider began planting their cider apple trees in 2014 and now have over 1600. They started commercially selling cider in 2016. It is an entirely family run small business with occasional help from friends and relatives during harvest time.
Their "food miles" can be measured in meters! Their cider is produced by a family run business entirely on site, made only from the juice of hand picked apples from their trees which are pollinated by their bees and which are in sight of their back door. It also tastes fantastic!
Grovers Cider currently produce two different craft ciders – their Classic cider which is 6% and medium dry and Happily Appley which is 4.3% and medium sweet.